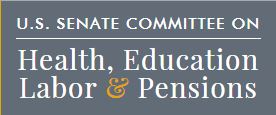 ADVOCATE TOOLKIT FOR ADVANCING STEM CELL LEGISLATION
UPDATE 3/16/2016 Congratulations everyone! Thanks to all your emails and calls to Senators, the Health Committee accepted The REGROW Act S 2689! See "Kirk, Manchin, Collins Introduce Bill to Speed Development of Regenerative Medicine. Tell Senator Kirk Thanks! on Facebook and Twitter.
This is just the beginning of the bill's journey to enactment, we will keep our subscribers updated as we get details on the bill, and will let you know when to contact your elected officials as the markup date approached on Apr 6th.
You do not have to be a stem cell patient yourself. If you think you may need it in the future, or know someone who could benefit, now it the time to talk to your Senator!
KEY DATES
Mar 16, 2016: The Kirk/Collins adult stem cell bill introduced to the Senate HELP Committee. See below for what's in the draft bill.
Apr 06, 2016: The bill is scheduled for markup (date is approximate).
Please send an initial email to your Senator before Mar 16, 2016, with the specific requests listed below.
Click to download the following documents to your computer, then use to email and call your Senators.
1. One-Pager on Advancing Cell Therapy
2. KEY CONTACTS Cell Therapy Possible Senate Democratic Lead Co-Sponsors
Possible co-sponsors Senate Democrats:
Senator Joe Manchin (D-WV) – Mar. 8th became the first co-sponsor! Send a thank you email.
Senator Barbara Boxer (D-CA)
Senator Christopher Coons (D-DE)
Dianne Feinstein (D-CA)
Al Franken (D-MN)
Amy Klobuchar (D-MN)
3. Form Letter to Sen. Murray example.
4. Form Letter Mikulski example
Replace Sen. Murray or Mikulski's names with the Senator you are writing from the contact lists.
Replace sections in [ ] with your own words
5. Grassroots tips script for patient advocate calling Senate
6. Senate HELP Committee Member Contacts
For all Senators, when you call or email, ask them to support legislation establishing a clear regulatory pathway at the U.S. Food and Drug Administration (FDA) for approving cell-based therapies. Specifically, ask theses Senators to join Senators Mark Kirk (R-IL) and Susan Collins (R-ME) in introducing legislation they have already drafted to address this issue, and to ask Senate HELP Committee Chairman Alexander and Ranking Member Murray to include the bill in their April 6th legislative mark-up.
Warning: the Senate email forms only accept 5,00 characters!
Don't see your Senator on these lists?
Contact your Senator anyway, ask them to support the Kirk/Collins bill when it gets out of committee.
1. Find Your Representative and click their name.
2. On the right side of the page click CONTACT WEBFORM, then copy/paste the example email.
No need to contact your House Representative at this time, that comes later after the bill makes it's way through the Senate.
Do we know what is in the draft bill?
PFSC reviewed the draft dated 02/17/2016 (click here) and found it satisfactory. There is no guarantee this is what will be introduced 03/15/2016. If it has substantially changed, then we will begin the effort to seek amendments.
Briefly the draft says:
*Adult stem cells both both 361 low dose and 351 high dose, including Umbilical Cord Blood UCB
*Interstate commerce and cell banking OK
*Non-homologous use OK
*5 year conditional approval for both 361 low dose and 351 high dose, after ph 1 safety passed, and skip ph 3,
*Sponsor still has to pay for Biologics License Application (BLA) after the 5 yrs, which is $750k if approved
CONTACT PFSC if you have any questions or need assistance.
Would love feedback on who is coontacting their Senators and what the response is!
Please use the share buttons below to spread this post far and wide so our Senators get plenty of emails!
EXAMPLES OF THE HEALING POWER OF STEM CELLS
Adult Stem Cells Restore Sight To The Blind
Patient stories and news reports on using adult stem cells:
+ Orthopedics / avascular necrosis
+ Systemic Juvenile Idiopathic Arthritis (SJIA)
+ Ehlers-Danlos Syndrome
+ Orthopedics / ACL injury from skiing accident
+ Orthopedics / knee and back injury
+ Multiple sclerosis
+ Orthopedics / arthritis
+ Rheumatoid arthritis
THANK YOU !!