Oct 06, 2021
Every 90 mins, someone in the U.S. dies of ALS. It is 100% fatal, with an average life expectancy of only 3 to 5 years. These patients are calling and writing to Congress from their wheelchairs and hospital beds, to get the Act For ALS passed into law. It will give faster access to therapies, like NurOwn, an adult stem cell therapy developed by BrainStorm Cell Therapeutics, which is already helping patients in a Phase 3 trial.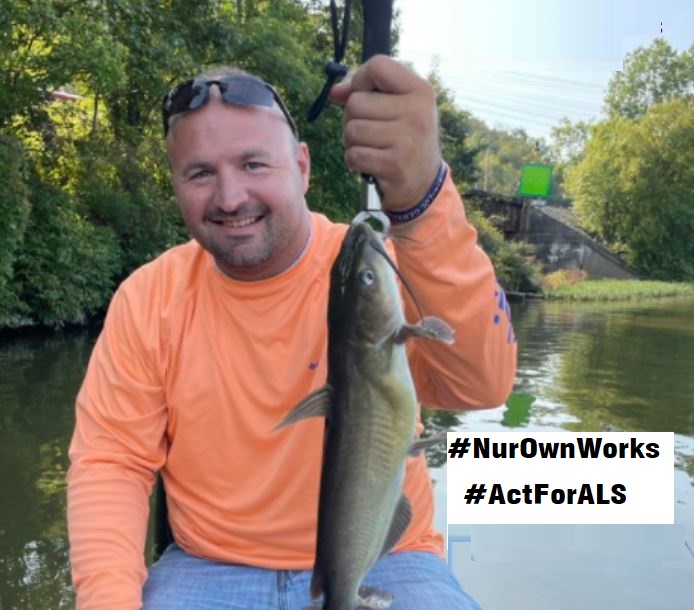 Twitter @ThurmanTough · Sep 12 Look at that grip on that left hand @US_FDA @DrWoodcockFDA. Thank You @BrainstormCell for choosing me for the phase 3 trial.
▪ Before #NurOwn – Can't lift a gallon of paint or open a bottle of water w/ L hand.
▪ After #NurOwnWorks – Can do both those things + bait a hook or hold up a fish w/ L hand!
Act For ALS will help all patients with rare neurodegenerative diseases. For example, NurOwn stem cell therapy is also in Phase 2 trials for multiple sclerosis. MS is not considered rare, but it has rare lethal subtypes like Marburg's Variant and PML. If stem cells continue to prove effective for lethal conditions like ALS, this will accelerate regenerative therapy trials for ALL neurodegenerative diseases.
Followers of Patients For Stem Cells know how to make a difference. In 2017 we inundated the FDA hearing on stem cell regulations with patient testimony. In 2018 we helped get H.B. 810 passed in Texas to expedite stem cell trials. Texas has 881 registered trials, second highest in the nation.
Here's how we can make a difference again. The ALS community has already made huge progress. In the House. 322 of the 435 Representatives have co-sponsored the this bill, with bipartisan support. But we've got to act fast to get Senate support.
The vote on Act For ALS Senate Bill S.1813 occurs in October 2021, with the goal of getting signed and funded January 2022. Of the100 Senators, 51 are needed to pass, but the goal is 60. Off to a good start with bipartisan co-sponsors from the Senate leaders, Minority Whip Sen. John Thune (R-SD) and Majority Whip Sen. Dick Durbin (D-IL). But so far, only 28 Senators have co-sponsored, and time is running out. So first let's cover how you can help make this happen, then we'll go into more details on what's in S. 1813.
Help Win Support for Senate Bill S.1813 – Act For ALS
Senators You Can Ask To Co-sponsor Before The October 2021 Vote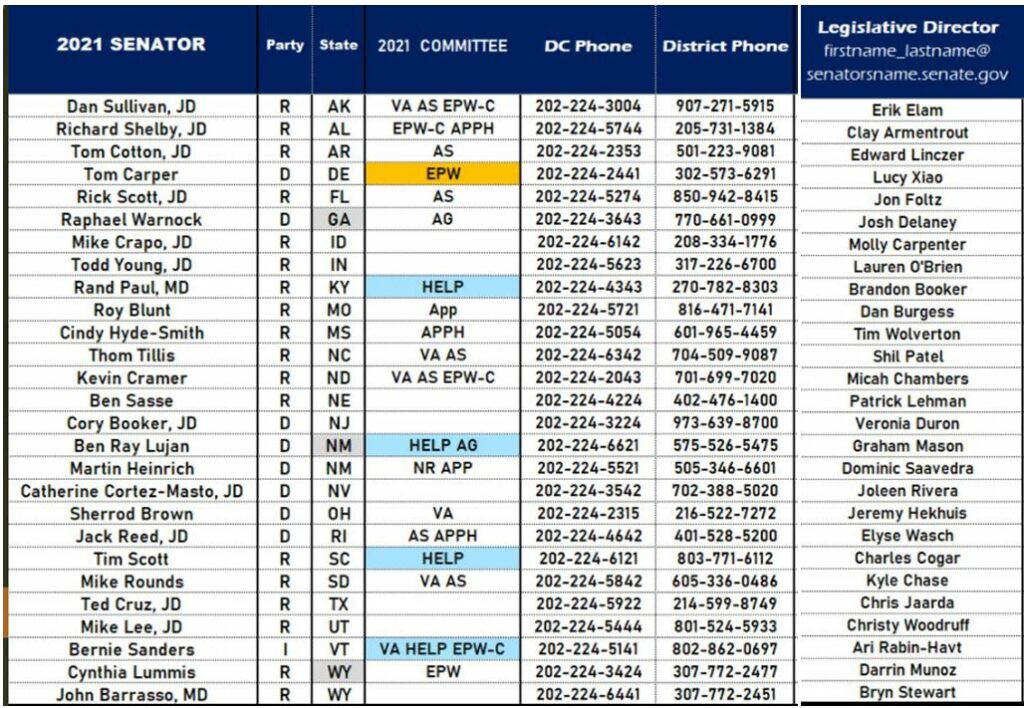 Michelle Lorenz is an attorney who has been working tirelessly to advance this bill and explain the legal intricacies to legislators to win their support.
Join Michelle's Facebook group No More Excuses! ALS Watch Dog Group.
Go to the Sept. 30th post to see latest details on Senators to contact. Check this link Senate Bill S.181 to see if your own Senators have co-sponsored yet. If they have, send them an email thank you!

For Senators who have not co-sponsored yet, send an email, then follow up with a call and ask for the Legislative Director. You can say
I'm calling to ask the Senator to co-sponsor the ACT for ALS, Senate Bill 1813. That's 1-8-1-3. ALS is 100% fatal and untreatable. This will help people who are Dying Waiting to get access to potentially life-changing treatments that are stuck in clinical trials. Can we schedule a 45-60 minute Zoom call with the Senator, myself and Michelle Lorenz, a legal expert on S.1813 who will explain the bill?
If they say yes say Thank you so much, Michelle's assistant will be in contact to schedule the Zoom call.
If you get a yes, return to Michelle's Sept. 30th post and follow the instructions to schedule the Zoom.
How To Email and Call Senate Offices
The websites below make it very easy to send an email script. There are also call scripts so you know exactly what to say when you follow up after the email. The call is when you ask if they will schedule the Zoom call. All emails and calls are counted, and help show support for the bill.

From the scripts at the sites below you will get all the details you need on S.1813.
If don't have ALS yourself, edit the the script with this:
I am writing on behalf of your constituents who are paralyzed by ALS and can no longer speak or write.
For iPhone or Mac Safari Browser go to helpmayuri.com
This app makes it very easy to send an email script with all the details. Then a call script to follow when you call the Senator's staff. This site lets you contact ALL Congressional offices in any state. Have your signature info ready to paste at the end with full name, address, phone, to make sure they count you as a real person.

For PC Web browsers, Chrome or Edge go to iamals.org/legislation/act-for-als/
This site lets you send an email script to the Senators in your own state. Only takes 60 seconds. For the follow up call, see phone numbers above.
What's In Act For ALS: Expanded Access To Life Saving Therapies for Rare Neurodegenerative Diseases
The ACT for ALS makes Right to Try a reality. As you may recall, the Right to Try law was named after a Navy pilot with ALS, Matt Bellina. But because of a lack of funding to pay for the therapies, Matt Bellina was the only 1 of 30,000 people with ALS who was able to use the law to get access to drugs stuck in trials. The ACT for ALS will change this inhumanity.
Senate Bill 1813 is a simple bill with three primary prongs:
1) An Expanded Access program for drugs in Phase 3 clinical trials for people with ALS. The grant fund is only available to small biopharma companies & the clinical trial sites dispensing the therapy;
2) A Public-Private partnership of HHS officials, clinicians, patient advocates & researchers that mirrors the Center of Excellence for Oncology that was created in the 2016 Cures Act;
3) A research grant fund to facilitate development of drugs & expedite access to those drugs for rare, neurodegenerative diseases.
Patient Resources & More Ways To Advance Therapies For Neurodegenerative Disease
Share this post. Then go to the sites below and share the posts on Facebook and Twitter that ALS patients are posting about how devastating ALS is. And how important Act For ALS is to them. These posts have name tags of the politicians and FDA regulators, so high volume sharing will get their attention.
No More Excuses ALS Official Twitter Facebook
I Am ALS join on Website Twitter Facebook
A patient-led community that provides critical support and resources to patients, caregivers and loved ones. We empower advocates to raise mainstream awareness and lead the revolution against ALS in driving the development of cures.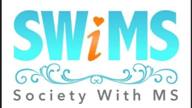 Society With MS If you have MS, join our all volunteer non-profit, founded by MS patients. Dedicated to speeding development of neurodegenerative therapies that repair the damage caused by MS. Our members are also working to help the ALS community pass the Act For ALS!
Patients For Stem Cells Like our Facebook page for the latest news on stem cell therapy and advocacy. We now have over 4500 followers, so you can discuss stem cell therapy with other patients.
Thank you for taking action! Together patients can change the course of medicine towards regenerative biological therapies.