Patients For Stem Cells (PFSC) encourages you to listen to this important webcast regarding the medical innovation bills that are currently before Congress, including the REGROW legislation for cellular therapy. This legislation will determine whether patients have access to life saving cellular therapies in the U.S., or must continue traveling to offshore clinics.
Real World Evidence for Safe and Effective Cures: Medical Innovation for All Americans
The webcast was hosted by the Bipartisan Policy Center (BPC) on June 23, 2016 9:00.
Click here to listen to Webcast, and scroll down the page to access the videos.
We previously covered the impact that Doug Oliver made with his Senator, Lamar Alexander (R-TN). Oliver told his story of recovery from blindness thanks to his own stem cells to Alexander, who is Chairman of the Senate Health, Education, Labor and Pensions Committee. The HELP Committee will be voting in the near future on stem cell legislation like the REGROW bill, which outlines an accelerated approval pathway to cut time and cost of the approval pathway in half. Both Alexander and Oliver will be on the BPC panel.
While PFSC has supported this effort to accelerate approval of cellular therapy, we would like to add two points to the discussion, under the declaration:
Our Cells Are Not Drugs!
1. The REGROW bill reaffirms the FDA's erroneous jurisdiction over the use of a patient's own stem cells.
The classification of one's own stem cells as a drug, makes this therapy subject to the extended drug approval pathway that currently costs $1 billion dollars and takes 10 years. While the bill offers to cut this in half, it is based on the wrong premise that our own stem cells should be considered a drug. This type of therapy is more akin to banking your own blood for a later transfusion. PFSC documented this erroneous regulatory position taken by the FDA in 2012 in The History of FDA Control of Your Body.
Recently, this was further explored by Richard Jaffe, a health care litigator who has worked on many of the most significant, high profile heath care cases of the past twenty plus years, and helped organize and testified at several Congressional Hearings on various issues related to access to experimental medicine.
In an essay titled S 2689: Congress to the rescue on stem cells? (NOT) Richard explains why the REGROW bill would allow the FDA to prohibit some same day autologous stem cell procedures.
"Based on warning letters and recent FDA guidance documents, the clinical use of autologous stem cell therapeutics is essentially over. The only way patients are going to be able to receive autologous stem cell transplants for non-homologous use is either in FDA approved clinical trials or outside the United States."

An example is the orthopedic treatments currently offered at over 800 clinics across the U.S. This includes procedures where your own stem cells are injected into an injured arthritic hip or knee, at a cost usually under $5,000. Instead of a knee or hip replacement with costs $50,000 to $100,000 and has more risk, pain and poorer outcomes. Putting this on the drug approval pathway would delay access and multiply the cost of a procedure that has already successfully helped thousands of patients avoid disability and stop pain.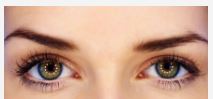 Therapies already in use and accumulating safety and effectiveness data should not have to go back to the starting line. This point is clearly underscored by this Fox News article which points out the current move by the FDA further restrict cellular therapy would make cataract treatments illegal!
Cell therapy reversed blindness for 47,000 patients in 2015. So why is it against the law?
2. Just because stem cells are expanded, that doesn't turn them into a drug.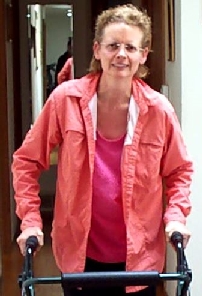 In January 2016 MD Monthly Magazine published an opinion piece, by one of the founding members of PFSC, SammyJo Wilkinson. She recounted the life-saving cellular therapy she had in 2012 from Houston-based biotechnology company, Celltex Therapeutics. Celltex took her adipose-derived stem cells and cultured them in their state-of-the-art, FDA-regulated laboratory, to reach a therapeutic dose in the hundreds of millions of mesenchymal stem cells, or MSCs. Her first round of therapy was administered in Houston. However, shortly after, the FDA made a ruling that expanded (cultured) adult stem cells constituted a biological drug. Celltex was forced to move therapy to Cancun, Mexico, where SammyJo continued therapy after a year delay.
While Celltex continues to operate a best-in-class cGMP laboratory in Houston, the company exports cells to Mexico, in accordance with the Federal Commission for Protection against Sanitary Risk (COFEPRIS), which is considered the regulatory equivalent of the FDA in Mexico. Cells are used by licensed physicians at Hospital Galenia for therapeutic applications.
Adult stem cell therapy spared SammyJo from 20 years of disabling multiple sclerosis, and impending nursing home care. By 2014 her disease was in remission. Today she is still living at home with her husband. She is pain-free, and four years into recovery. Recently, she reached a milestone with the ability to stand up from her wheelchair and walk 100 feet with a walker.
In her article she quoted one of her long time stem cell heroes, Dr. Andrew von Eschenbach, former FDA director, who is also speaking at the June 23rd BPC Panel discussion. He has gone on record stating:
"Breakthrough technologies deserve a breakthrough in the way the FDA evaluates them. Take regenerative medicine… after proof of concept and safety testing, a product could be approved for marketing with every eligible patient entered in a registry so the company and the FDA can establish efficacy through post-market studies."

The FDA ruling in 2012 claiming that expanded cells are "more than minimally manipulated" was not supported by scientific evidence, and the FDA ignored the fact that the expanded cells that saved SammyJo's life were identical to the original cells taken from her body.
PFSC is happy to see Real World Patient Evidence given credit, and is happy to add the many success stories we have documented. This is what motivates our grassroots advocacy effort to make this therapy available to all Americans. The current legislative effort needs to take our perspective on FDA over regulation into account. We herewith submit this article as patient testimony to the Congressional hearings on regenerative medicine therapy.
If you agree with the opinions in this article. please express this to your legislators by sending an email in your own words from the one click email for at CellTherapyNow.org
SammyJo Wilkinson
Member, Patients For Stem Cells
---
Like us on Facebook
Follow us on Twitter @PFSCToday
Want to become a member of Patients For Stem Cells? Just subscribe to our blog!
---