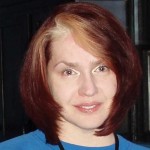 Claire Hooper is a member of Patients For Stem Cells. She needs stem cell therapy herself, and recognizes that helping everyone rescue their right to this life saving therapy is the best way she can help herself.
Here she shares tips on how to do an online petition, and how she succeeded in landing an interview, which will educate readers and amplify the reach of her stem cell petition. Everyone can follow Claire's example and make change happen!
---
ONLINE PETITIONS
Here is my stem cell petition, followed by the link for signing it.
Using Our Own Stem Cells to Cure Disease
President Obama: please stop the FDA's assertion that the use of our body's own adult autologous stem cells (AASC) are a "biological drug" and thereby subject to FDA regulation. Allow us to use our own stem cells to heal our bodies of chronic illnesses and injuries. AASC therapies offer a less expensive, comparatively safe, and more effective outcome for many diseases than do conventional medical treatments. Other countries are perfecting cures for cancer, diabetes, heart diseases, kidney diseases and many other chronic conditions. FDA control of a person's own stem cells stifles medical progress and threatens the lives of those dying from curable illnesses.
Petition Background: I, like millions of other Americans, suffer from chronic back and knee conditions that could be cured with the use of my own stem cells in a safer, cheaper, and more effective means than by the options offered by conventional medical treatments.
Click HERE to sign, and use the share buttons below this post to get this story and my petition out to as many contacts as you can. Social media is a powerful tool that can be used to educate everyone about this complex topic.
For anyone who is thinking about posting a petition online, here is what I have learned from my own recent experience.
♦ The title tells the story.
I titled my petition: Using One's Own Stem Cells to Cure Disease.
♦ Be brief; use simple, straightforward language.
The message had to be short and simple. It was a challenge to convey in so few words what the use of autologous (one's own) stem cells is and what the FDA is doing to suppress it.
♦ Think about timing.
I started my petition in mid-December of 2012. In hindsight, I realized December was a poor choice of timing because people are busy with holiday expenses, travel, family, etc. Nonetheless, I embarked upon this experiment.
♦ Use as many platforms as you can.
Signon.org provides a convenient place to begin. After launching the petition on signon.org, I posted it on Facebook incessantly, often paying to "promote" the post to boost its profile. I posted my petition on StemCellPioneers.com and PatientsForStemCells.org where I began connecting with other stem cell advocates.
♦ Follow up, use personal contacts.
I sent e-mails and private messages to friends and family asking them to please sign and share my petition. I made phone calls to friends who hadn't signed it because they did not understand the issues. The immediate responses were impressive; then the pace of the number of signers slowed to a halt. It looked as if the petition had lost its momentum after such an auspicious start.
MEDIA COVERAGE
Patients have made recent progress in getting national coverage about the loss of our rights to life saving stem cell therapy in Business Week, Forbes and NPR. This makes it easier to get local coverage.
♦ Approach journalists you respect.
Contacting the right journalists can help. I got lucky. A friend of mine, Andrew Strange, who works for University Press at Lamar University, saw and signed my petition. He then told me another journalist there, Chelsea Henderson, was doing a story on stem cell treatments. He asked if I would mind his giving Chelsea my contact info; I agreed for him to do so.
♦ Connect with your allies, both individuals and organizations.
Another friend who saw and signed my petition, Ange Busceme, connected me with stem cell advocates and stem cell patients. I joined Patients for Stem Cells. These groups helped to revive my flagging petition. Through them, I met more stem cell patients and advocates. They are an amazing source of stem cell research, inspiration and support!
♦ Prepare for interviews. DO seek help from people who know more than you!
When Chelsea, the journalist, called me about doing an interview about my petition, I got cold feet. Thanks to all of you who encouraged me and offered support! Preparation steadied my nerves. I made notes to use as prompts for my talking points. I thoroughly reviewed all the available information and made an outline of the issues I needed to discuss. I used materials provided by the stem cell advocacy groups to illustrate the issues in a straightforward graphic format.
The interview seems to have gone swimmingly! Now the journalist has received permission from her editor to do an entire series devoted exclusively to autologous stem cells this coming fall!
♦ Keep following up.
Good luck with your petition and interviews! If you have suggestions or want to share your own experience, use the comment box below.
---
About the author: Claire is no stranger to making positive changes for various causes. She founded Hooper's Heroes, which provides scholarships for socioeconomically disadvantaged high school and college students who demonstrate academic excellence and a commitment to community service. She also works with Stable-Spirit, a nonprofit organization providing hippotherapy and equine-assisted therapy to people dealing with the effects of crisis, trauma, physical challenges and other issues.
---
Want to become a member of Patients For Stem Cells? Just subscribe to our blog.